15 February 2016
A quest - the best Christmas present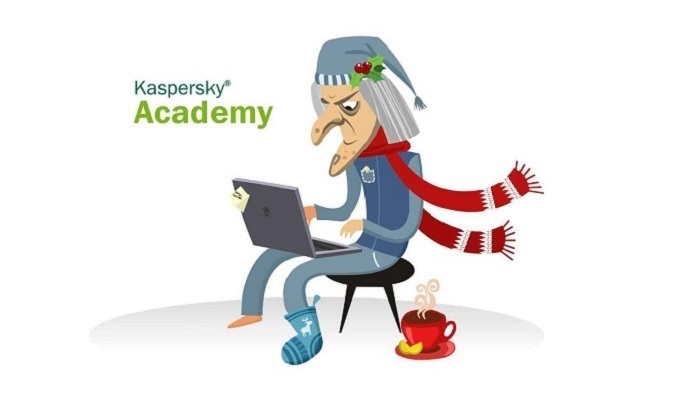 Online quests with the Maugry app offer you an interactive way to tour a museum. All you need is a smartphone.

As the Christmas holidays approach, Kaspersky Academy has asked us to give young programmers a tour around the best sites of the project.


---
ABOUT THE CLIENT
Kaspersky Academy is a project created by Kaspersky Laboratories to support and develop young cybersecurity talents. It includes conferences, competitions, anti-virus safety days, workshops, and online seminars. Today, Kaspersky Academy is present in about 40 higher education institutions all over the world.
PROJECT GOAL
Our main objective was to attract new students to participate in the Academy's educational programs. To achieve this, we used an online quest through the Maugry app. We invited users to join a tour not of a museum, but of the virtual universe of Kaspersky Laboratories.
RESULT
We decided to immerse participants of the quest in A Christmas Carol, where the miser Ebenezer Scrooge had an unusual role — hacker. During the game, users navigated the company's sites to learn the history of cybersecurity and new data protection methods.
The story took place on Christmas Eve. Ebenezer Scrooge, an old, cold-hearted miser, hated holidays and celebrations. Year after year, during the holiday season he worked particularly hard sending spam emails, creating viruses and phishing schemes. He was eager to earn more money and careful not to miss anything in his cunning plan.

One Christmas Eve, Scrooge was visited by the ghost of his business partner, Jacob Marley, then by three Ghosts of Christmas, who showed him what he had done, which he had never even suspected.
The quest includes a number of questions. To answer them, users need to study the recommended websites. Once the answer is submitted, some interesting facts that reveal the correct answer appear on the screen.

ANASTASIA BATUEVA
Head of the Content Department,
Maugry, Ltd
That was the first time that we had to go beyond our app and guide our users around the Labs' websites. Thanks to the interesting storyline of A Christmas Carol and nice bonuses from Kaspersky Academy (like branded backpacks and anti-viruses), users were highly motivated to complete the quest.

Currently, the quest is available in Russian and English in the Maugry app.
Download the Maugry app now! Check your knowledge with the Christmas Carol quest or one of our 30 quests of Russian museums.


---
Did you like it? Want to make your own quest?