23 August 2016
Animatronic Robots for Chukotka Heritage Museum Center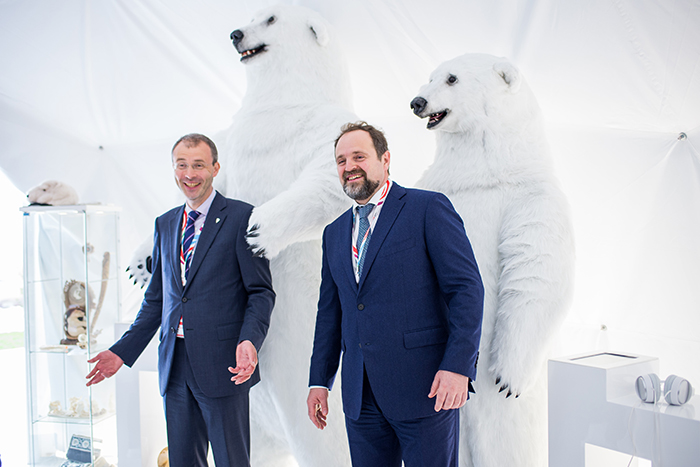 Modern museums wow visitors not only with pieces of arts but also with high-tech exhibits.

In 2016, Maugry, Ltd developed a multimedia exposition Polar Night for the Museum Center Chukotka Heritage. The key elements of the exposition were two polar bear-like animatronic robots. The mother and farther polar bears were able to 'breath', move their limbs and head, open muzzle and roar while 'telling' about incredible world of the Arctic through interactive kiosks located nearby.
---
Animatronic robots rarely become a part of a museum exposition. They are widely used in the movie industry to bring lifelike characteristics to an otherwise inanimate object. Robotic devices act as dinosaurs, fabulous creatures and even newborns and later, during post-production, are finally rendered by 3D graphics experts.
ABOUT CLIENT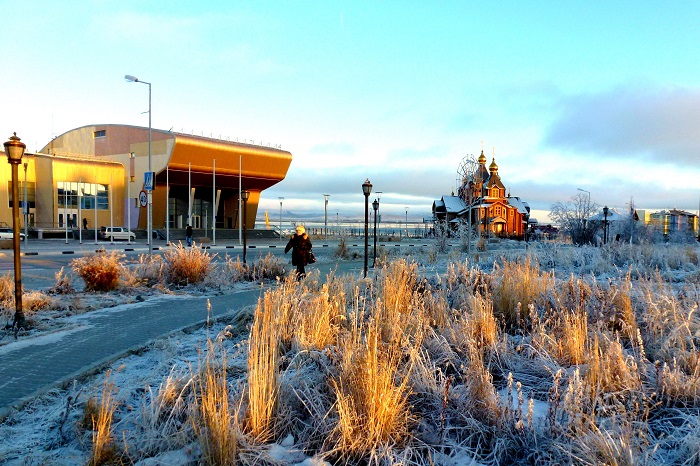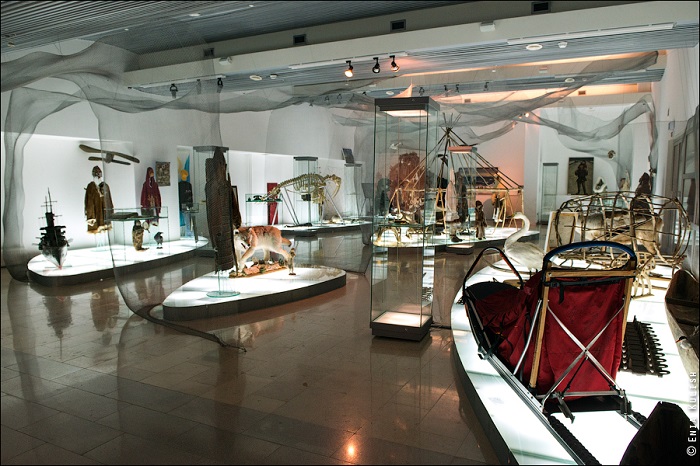 The Museum Center Chukotka Heritage, located in Anadyr, the capital of Chukotka Autonomous District, is a primary scientific and educational institution in the region. The collection of the Museum Center is made up of more than 40,000 exhibits that tell about the history, nature and the peoples of the Chukotka District. The Museum Center attracts more than 12,000 visitors a year.
PROJECT MISSION

OLGA RASTORGUEVA
Director of the Museum Center
Chukotka Heritage
The polar bear is an animal symbolizing the Arctic and Chukotka in particular that is often associated with its intrinsic qualities such as noble and plain beauty, strength, freedom and invincibility.

The multimedia exposition Polar Night will help visitors of the Museum Center to understand how important is the role of each person in preserving the polar bear, a strong animal that is apparently weak in the face of threats of the modern world.
GOAL
Our task was to create two animatronics for the Chat with Polar Bears installation. Each of animatronics should be able to tell about physical characteristics and behavior of female and male polar bears, roar, 'breath' and move their forelimbs.
SOLUTION
In order to create robotic polar bears, our engineers drew of a 3D model in the first place. Then based on these drawings we made stationary and moving parts of steel skeleton. Moving parts, including forelimbs, chest and head are controlled by microcontroller.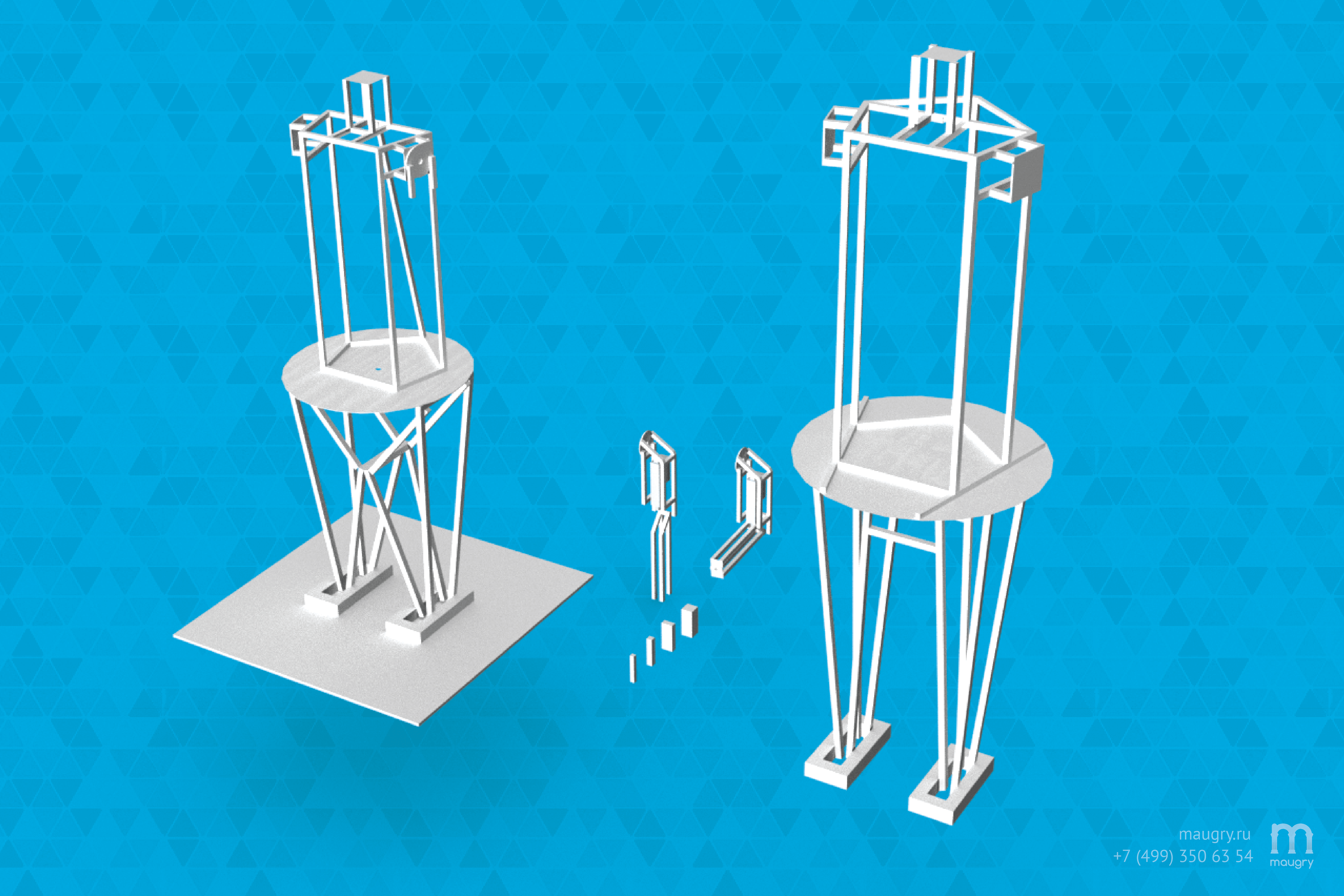 3d layout of robot skeletons
The animatronics appearance was made in the image and likeness of the real Arctic carnivore. For the fur coat of two animals we needed 32 meters of white artificial fur fabric. The fabric back was black, since it was no secret that polar bears had black skin. Claws were carved out of wood, while the muzzle and nose were made of plastic by a taxidermy lab.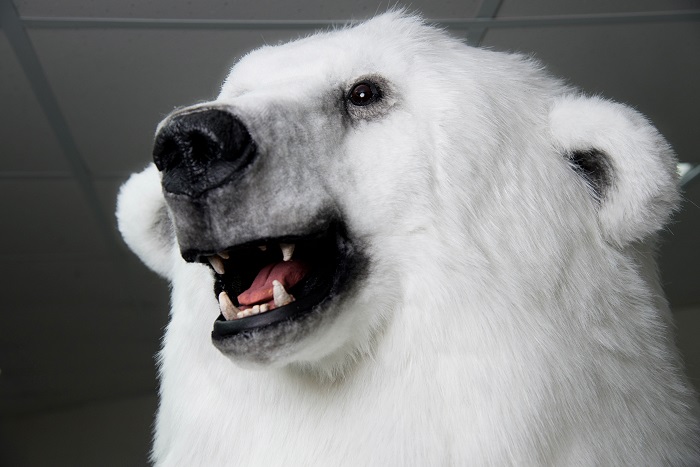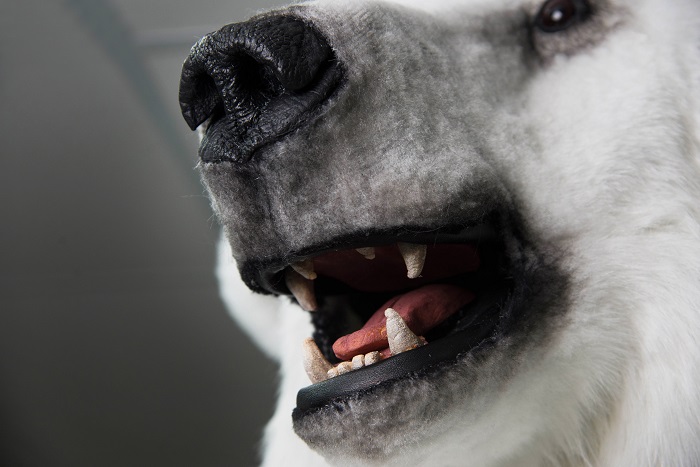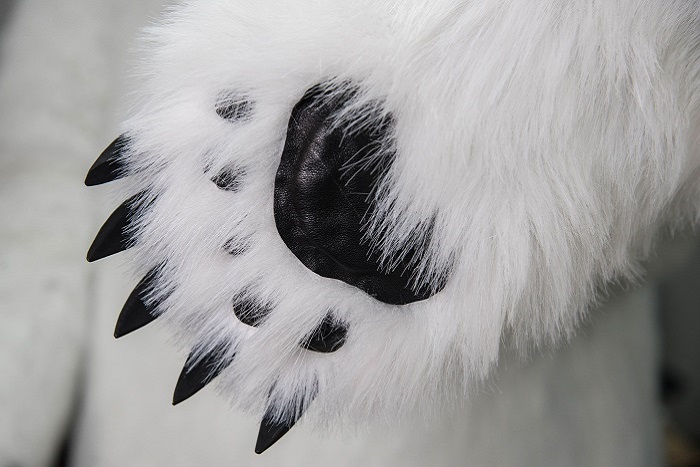 The animatronics could roar in ten different tones. To provide that feature we spent hours observing real polar bears in the Perm zoo and recording their roaring.
We equipped the polar bears with infrared motion sensors with adjustable range from 1 to 6 meters. With the motion sensors, polar bears that look stationary at a first glance could activate at approach of people and thereby cause wow effect among children and grownups.

ANDREY DURAKOV
CEO
Maugry Ltd
At Maugry, we pride ourselves on developing the animatronic robot. Now we have technologies that allow us creating animatronic robots of any complexity and of any appearance independently, here in Russia.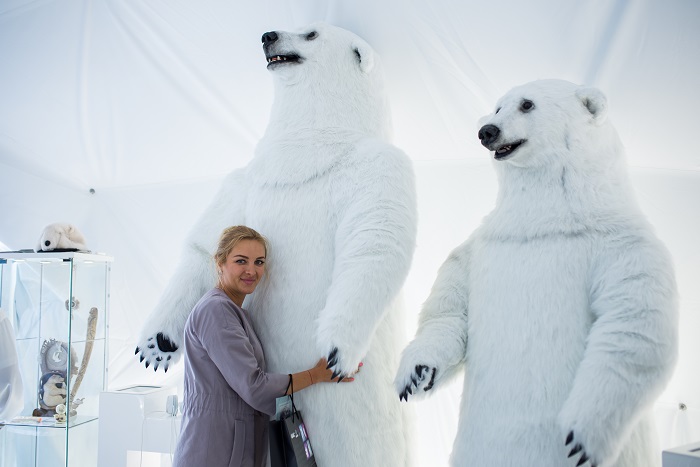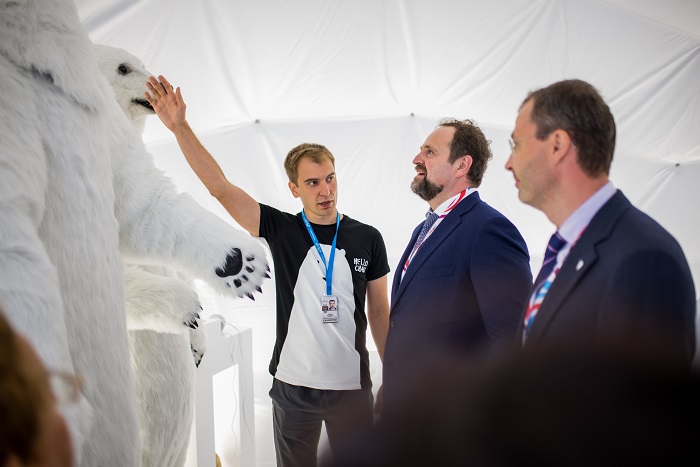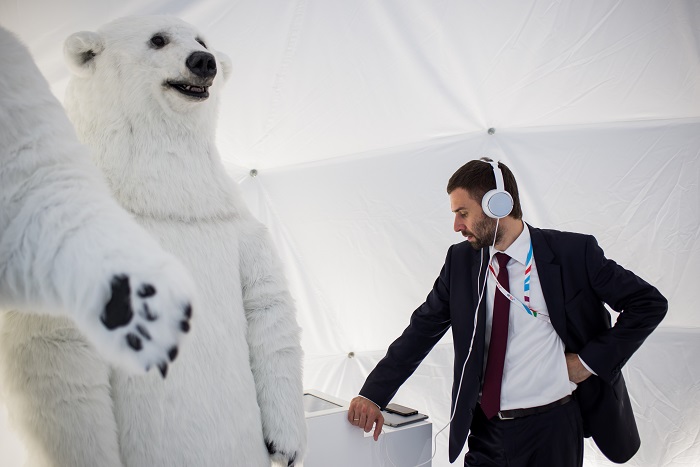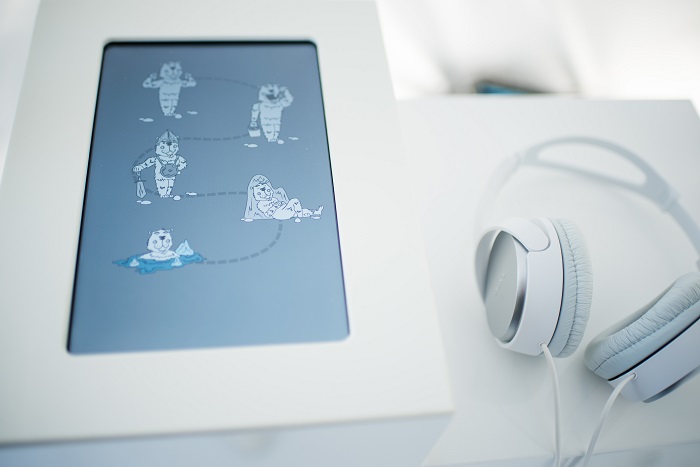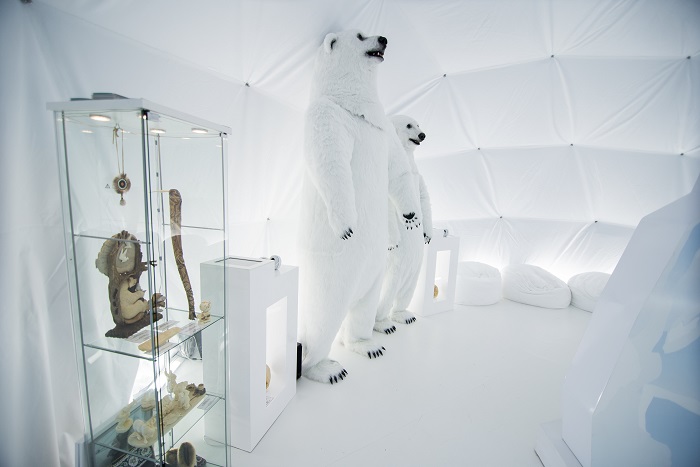 The two-meter tall mother polar bear and two-and-a-half-meter tall farther polar bear astonish and give visitors every impression of talking to a real master of the Arctic.
Our bears were first presented in the Chukotka District pavilion at EEF 2016 where they became a true sensation for visitors and caught the attention of regional and national TV broadcasting channels.
Report of the TV channel "Russia 1: Perm"
Report of the First Channel. You can look at our project from 0:40 sec
Report on the TV channel Vesti: Primorye. You can look at our project from 1:16 min
---
Читайте далее:
Chukotka District Exhibition Pavilion Guide Robot
---
Do you like the project? Do you want to create a similar one?